Nebraska Robotics Expo
The CEENBoT™ Robotics Showcase and FIRST LEGO League Competition was held on Saturday, February 22, 2014 at the Strategic Air and Space Museum. See the photo gallery from this year's event.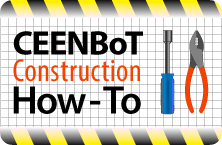 Firmware / User Guides

Firmware, software, and user guides for the CEENBoT robot.
Ordering CEENBoTs for your classroom
Find more information on ordering CEENBoTs for your classroom.